イベント情報
イベント情報
The 2nd Basho-an International English Haiku Competition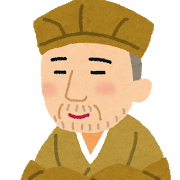 Renowned haiku poet, Matsuo Basho, lived in Fukagawa, Koto City between the ages of 37 and 51. His famous poem, "Old pond / Frogs jumped in / Sound of water" was composed in a hut known as Basho-an, which was located in Fukagawa.
This time, we will be hosting the 2nd Basho-an International English Haiku Competition, and we would like to welcome English haiku poets
of all levels, including beginners who would like to learn more, to join in! For details, please visit our website.
■Applicants:
This contest is for anyone, regardless of experiences and nationalities.
■Deadline:
All submissions must be received between August 10 and November 23,2019. (japan standard time)
*Each participant can enter as many Haiku as he/she wants by sending multiple entries.
*The haiku must be original and unpublished work.
■Fee:
No entry fee is required.
■Prize:
Each of the three judges awards a "Basho-an Award". Each of the three judges will choose ten other winners.
■Contest results:
Winners will be notified via e-mail in early January, 2020.
Awards will be announced on the contest's website and on Koto-ku Culture
and Community Foundation's newsletter "Culture Navi KOTO", in February
2020.
■Others:
Please visit our website for details.
http://www.kcf.or.jp/basho/touku/
★Contact:
Koto-ku Culture and Community Foudation Basho Museum
TEL: 03-3631-1448 FAX: 03-3634-0986
E-mail: basho-an2018★kcf.or.jp ※Please change ★ into @ when you send e-mail.